Sad News
So Cuddlahs, Sometimes shit goes wrong.  Currently, that is what has happened.  Not to me.  Jesus, who thought that? Go fuck yourself. I'm golden. GOLDEN.  No, it's Greg.  He's fallen into what Bob Hope used to call, "A pile of assholes."  Bob Hope was a wordsmith.  Anyway, Greg broke Greg.  It's not that bad.  He just needs a little time to straighten some...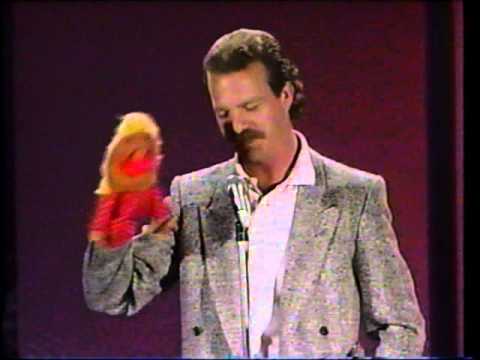 Comedian Dave Anthony: Sold Out! →
comediandaveanthony: Thanks to everyone who purchased tickets. Some were my fans but many were fans of Patton Oswalt, who has done me a "solid" and agreed to open for me. He has magical powers that include tweeting and selling shit out in 3 or 4 minutes. He's also a warlock. And a Hobbit. Since the show sold out so…
Tickets Now Available For My Album Recording →
daveanthonycomedy: Patton Oswalt has been confirmed as my "special" guest. Meltdown Comics in Los Angeles, 8pm, January 25th.
1 tag
Dave's Recording An Album
And it's not musical.  It's going to be actual comedy. The whole thing. Come to Meltdown in Los Angeles on January 25th.  I can now say you'll also either see Patton Oswalt or Wil Anderson there also.  On stage.  Maybe fucking both. Don't be greedy. 8 pm show.  It's free.  Free beer.  Free "soft drinks."  Total party atmosphere (drunk assholes...
Podcasts We Been On
Here is a list of podcasts Greg and Dave have been on both together and alone.  So alone. Thanks to Diane M for putting this shit together, like a stalker. Both Greg and Dave:  Air Raid Podcast 5/13/12 http://air-raid.net/index.php?page=podcast&podcast_id=131   Deathsquad:  #58 - 2/11/12 - Bobby Lee http://deathsquad.tv/naughty-show-57-2/ The WolfDen:  ep 45 -...
A New Forum Is Birthed →
So, quite a few people couldn't get the hang of the forums on the Hotdog Thunderdome.  And by "a few," I mean 104%.  We decided to create a simple, more common type of message board for Cuddlahs to exchange words and whatnot. The Hot Dog Thunderforum is now alive and pulsing like a vein before heroin is injected into it.  Come join and partake in sadness.  
Seattle Live Podcuddle
Our Live Podcast at Chop Suey in Seattle Wednesday night was a corndog made of amazing. The venue was rad, our guests - Seattle comic Duane Goad,Tweet singers We Sing Your Tweets and our great friend and Australian comedy hunk Wil Anderson were all superb. The promoters were cool, and per usual our fans were off the hook great. A few of them blowing our minds by traveling many miles to be there....
Live Seattle Podcast Tonight with guests Wil... →
Gigs Dave Will Be Doing in Melbourne
So, Wil Anderson and the gents from the Little Dum Dum Club podcast have been kind enough to help me out when I'm in Australia. So far, I've lined up the following shows… Monday April 2nd. Spleen - 41 Bourke Street - 8:30 pm The Shelf - The Toff in Town - Doors at 7:30, show until 11pm. Tuesday A Karl Chandler show but I don't know the name. It will be near Town...
Melbourne Bullshit
I put up a Tweet tonight telling people to hold off buying tickets to the live Melbourne Podcuddle.  Now I shall explain myself. Here's the deal.  When we first discussed going to the festival, it was because Greg had been invited to do his one man show and we thought it would be a good opportunity to do the podcast AND that I would be able to do stand up in Melbourne.  As the date got closer, it...
So, listen.
daveholmes: Earlier this month, I had the great honor of being a guest on a live version of Greg Behrendt and Dave Anthony's podcast Walking The Room at San Francisco Sketchfest. And I took the opportunity to tell the most vulgar story I have ever told. It went against every standard of good taste to which I have ever held myself, and I'll be damned if it didn't feel great. If you have $2 and...
San Francisco Live Cuddle Now Available →
Only $2 to hear the greatest story ever told.  And it was told by Dave Holmes. My God, was it told by Dave Holmes.
Dr. Woo(d): Great Minds →
aprilrichardson: A year or so ago, Andy told me about an idea he'd had for a while to make T-shirts attributing stupid T-shirt slogans (mottos? catchphrases?) to some of history's great thinkers. I laughed, and we collaborated on a list, and we continue to laugh every time we read these. We are simple people. andytwood: (Co-written by April Richardson) "I'm not an alcoholic; I'm a drunk....
Special Offer
Special offer! Hit us at walkingtheroom@gmail.com and get on the guest list for the Starfish Valentines Circus while there 's still room. We wanna fill it with YOU!  Or we can put it in you but the logistics might be difficult.
The latest podcuddle. We discuss our live San...
The latest podcuddle starring Rob Delaney. ...
MPAA Directly & Publicly Threatens Politicians Who... →
wilwheaton: Reinforcing the fact that Chris Dodd really does not get what's happening, and showing just how disgustingly corrupt the MPAA relationship is with politicians, Chris Dodd went on Fox News to explicitly threaten politicians who accept MPAA campaign donations that they'd better pass Hollywood's favorite legislation… or else: "Those who count on quote 'Hollywood' for support need to...
Guests for Live SF Podcast Announced + Other... →
The Live Cuddle! Feb 2nd at the Punchline!  We have decided to go with young upstarts Patton Oswalt and Dave Holmes.  Hopefully they don't ruin the cuddle.  On Feb 3rd, Dave will be appearing at Previously Secret Information with Marc Maron and Joe Kloceck Greg will be appearing at Mapping The Heavens with Rob Delaney and Dave Holmes. On Feb 4th Dave and Greg will be appearing with...
The latest podcast has arrived.  We discuss the...
Tour Dates! →
We will be doing some live Cuddles here and there, plus two Starfish Circuses.  One in Brooklyn and one in Melbourne on April 4th (more on that to come later). 
Comedians Should Only Be Nice
Tonight My World Was Destroyed Or How I Read This Woman's Bullshit Blog About Patton. I saw something tonight that shook me to my core.  I watched comedian Patton Oswalt perform in a small room.  Patton has long been one of my comic heroes and he gave us all a treat by showing up at such a small place.  He is sort of a Lord and I say that here because I want to build him up with what...
Last Night We Lost a Young Comic to a Drunk Driver →
I only saw Angelo Bowers perform once but I thought he was pretty funny.  He was a solid joke writer.  That's about all I knew of him.  Can't remember if we ever met but he was part of the comedian tribe, so we pay our respect to him. LA Weekly has posted some of his jokes and videos, which I have linked to. Another comic was driving the car Bowers was a passenger in.  His name is...
Dave's Top 10 Film List of 2011
  Drive The Artist 13 Assassins Rise of the Planet of the Apes Bridesmaids Young Adult Tinker Tailor Soldier Spy Fright Night Attack the Block The Decendants     Special Mention:    The Skin I Live In Le Quattro Volte 
#84 - Dad Rage and Half Johnson →
We discuss fashion mistakes via parenting, the...
Alright
I'm going to start posting here more now that I've bailed on Facebook. - Dave
Anonymous asked: What is the name of the song at the end of episode #30? Google and Shazam are failing me!
The Live Podcuddle is available for purchase on... →
Recorded on November 19th at Meltdown in Los Angeles with guests Jen Kirkman and Brendon Walsh.
#78 - Grey Chickens and The Creightons →
HOT DOG THUNDERDOME HAS ARRIVED →
For those of you who hate Facebook, as I do, we have created our very own forum just for Cuddlahs.  Go check it out.  Sign up.  Get on it and get dirty and corndog someone. - D
#76 - The Cat Witch and Skin Mountain →
#75 - Witch Nose and The Pig Room →
WTR BLACK CONCERT T Now in sizes up to XXXXL →
Now in the sizes you requested, Cuddlah! 
LIVE CUDDLE on November 19th
So, we'll be attempting our first live Cuddle on November 19th at Meltdown here in Los Angeles.  The cost will be $10.  If you wish to join us please email your ticket request to WalkingTheRoom@gmail.com and we'll put you on the list. Also, suck it.
#73 - Paul Gilmartin →
#72 - Warm Yogurt and Cold Popsicles →
#71 - The State Fairy and the Tooth →